The company is offering their online customers great discounts and lower shipping costs. Allergiesandme.com carries many products for those with special dietary needs including allergy free foods and gluten free products for those with food allergies or disorders like Celiac Disease.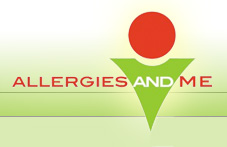 Allergiesandme.com is now teaming up with the well-known food allergy publication, Allergic Living Magazine, to offer their valued online readers a special discount. From now until December 31st, shoppers will be able to take an additional 10% off their product orders. The company is also announcing a recent reduction in their shipping costs. "We have been able to take advantage of some reduced fees, and will be passing these directly on to our customers. "Our company strives to provide the best possible value in today's hard hit economy. I know that feeding a family with traditional diet requirements is hard, so we want to offer a greater level of assistance to families with food restrictions", according to the company owner, Jamie Stern.
The online retailer, www.Allergiesandme.com, launched their internet store in August and has grown quickly. Customer feedback has been positive regarding the stress-free shopping on their "user-friendly" allergen search database, as well as the extensive product and ingredient information. "Our shoppers have been happy with the website's easy navigation and all the information we provide" says owner, Jamie Stern. "Our team is continuing to add even more unique, specialty foods and personal use items weekly".